ASIP ENGINEERING (JB)
04-31, Skudai Parade
Shopping Complex,
Batu 10, Jalan Skudai,
81300 Skudai, Johor,
Malaysia.
ASIP ENGINEERING (KL)
Lot 3, Block B,
Subang Light Industrial Park,
Off Jalan Subang 2, USJ 1,
47610 Subang Jaya,
Selangor, Malaysia.
ASIP ENGINEERING (Perak)
14, Jalan Medan Ipoh 9,
Bandar Baru Medan,
31400 Ipoh,
Perak, Malaysia.
+6016-7333389
enquiry@asip.com.my
PCS250. Paradox GSM Alarm Communicator Module
Alarm --- PARADOX ---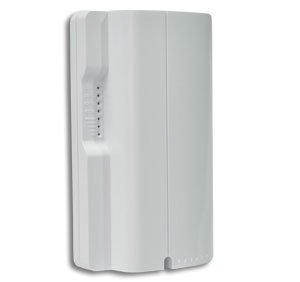 PCS250. Paradox GSM Alarm Communicator Module

The PCS250 GPRS/GSM Alarm Communicator Module is the next evolutionary step in wireless communication solutions for Paradox control panels.Using cellular networks, the PCS250 reports to the monitoring station's automation software via two channels (GPRS/GSM),ensuring that all communication is fast, reliable, and stable.It also adds remote home control capabilities to a system, allowing you to arm/disarm with a simple text message (SMS). Feel safe by taking control of your system, wherever you are.


Standard highlights:
Alternative dialer to call to CMS for alarm reporting in the event of main telephone line failure.

Can send SMS to user during alarm event to inform zoning. Also send SMS notification to user when someone arm or disarm the panel. Up to 16 cell phone

User can send SMS back to alarm panel to disarm the panel.

The PCS250 also help to monitor the control panel presence. If for any reason, the control panel is cut power or removed by intruder causing loss communication to PCS250, PCS250 will send notification out to CMS. EXTRA DOUBLE SAFETY !!

Using our Paradox software, you can even get alarm log or download settings from your office PC to the alarm panel via GSM network. You can configure zone sensitivity settings, zone assignment, delay time.. etc.. through GSM network
Standard feature:
Report system events to the IPR512 Paradox IP Monitoring Receiver via GPRS.
Upload/download with WinLoad or NEware via a GPRS connection. GPRS allows internet communications through a GSM (cell phone) network at data rates of up to 38.8Kbit/s.
Firmware Upgrade via GPRS
The PCS250 or control panel firmware can be upgraded remotely via GPRS or directly on-site.
Report via text messages(SMS)
Select which event groups will send SMS messages to up 16 cell phones. Each text message contains event description, site name, date, time and any associated labels, such as area, zone and serial number. Event descriptions are pre-defined in the PCS250 module and are available in multiple languages (installer selectable).
Control panel communication supervision
The PCS250 will report to the monitoring station should there be a loss of communication with the control panel.
The PCS250 can be installed with a simple 4-wire serial connection up to 2m (8ft) from the panel. The module antenna can be installed up to 18m (60ft) from the module using optional antenna cable extensions depending on the local signal strength.
Brouchure: https://cdn1.npcdn.net/attachments/15859107430af13fd259011654fa8e50c31a31187f.pdf