ASIP ENGINEERING (JB)
04-31, Skudai Parade
Shopping Complex,
Batu 10, Jalan Skudai,
81300 Skudai, Johor,
Malaysia.
ASIP ENGINEERING (KL)
Lot 3, Block B,
Subang Light Industrial Park,
Off Jalan Subang 2, USJ 1,
47610 Subang Jaya,
Selangor, Malaysia.
ASIP ENGINEERING (Perak)
14, Jalan Medan Ipoh 9,
Bandar Baru Medan,
31400 Ipoh,
Perak, Malaysia.
+6016-7333389
enquiry@asip.com.my
AVD748
CCTV System --- AVTECH ---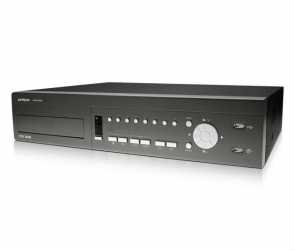 Remote Surveillance
Mobile surveillance via our self-developed and free program, 'EagleEyes', is supported on many popular mobile platforms, such as iPhone, BlackBerry, Windows
Mobile & Symbian
Network surveillance via the licensed software 'Video Viewer', Internet Explorer, Mozilla Firefox or Google Chrome web browser, and QuickTime player is supported with up to 10 users login simultaneously.
iPhone Push Notification
Supports sending Push Notification to your iPhone for instant event notification when a man is detected (human detection).
Intelligent Surveillance
Virtual Fence
A virtual intruder detection line is set to detect intruders crossing the detection line.
Flow Counting
A virtual detection line is set to detect the moving direction of pedestrians for flow counting.
Single Channel Motion Recording
Only the channel with an event will be recorded to effectively save a significant amount of hard disk space and have the maximized recording time.
Supports pre-alarm recording.
USB Mouse Control with GUI OSD
The GUI OSD interface is provided and used with your USB mouse.
DVR / Camera Communication System (DCCS)
For PTZ or zoom-lens control cameras, there is no need to additionally connect RS485 control wires for camera control because the control signals can be transferred by coaxial cables directly.
Camera installation is highly simplified to lower labor cost and working hours.
Remote Independent Operation
Channel switching is fully independent from the local site, allowing users to have private image monitoring remotely.
H.264 Video Compression Technology
Highly improves video quality for live, recording, and network.
Recording file size is minimized for longest recording time.
Lower bit rate required for fastest network transfer.
Multiplex
Allows live display, record, playback, backup and network operation at the same time.
Backup Function
Supports DVD writer (optional), USB flash drive and network backup.
Audio / Video Support
4 audio-in, 2 audio-out to record sounds.
VGA interface built-in.