ASIP ENGINEERING (JB)
04-31, Skudai Parade
Shopping Complex,
Batu 10, Jalan Skudai,
81300 Skudai, Johor,
Malaysia.
ASIP ENGINEERING (KL)
Lot 3, Block B,
Subang Light Industrial Park,
Off Jalan Subang 2, USJ 1,
47610 Subang Jaya,
Selangor, Malaysia.
ASIP ENGINEERING (Perak)
14, Jalan Medan Ipoh 9,
Bandar Baru Medan,
31400 Ipoh,
Perak, Malaysia.
+6016-7333389
enquiry@asip.com.my
XS-S1920-26GT2SFP-LP-E. Ruijie 26-Port Gigabit L2 Smart Managed POE Switch with 185W.#ASIP Connect
Network/ICT System --- RUIJIE ---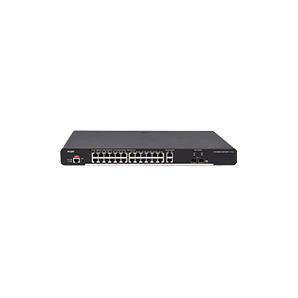 XS-S1920-26GT2SFP-LP-E. Ruijie 26-Port Gigabit L2 Smart Managed POE Switch with 185W. #AIASIA Connect
Ruijie XS-S1920-E/RG-S1920 Series Switches are the next-generation cost-effective smart managed Layer 2 switches for commercial real estate, hotels and CCTV. The series is designed for small and medium-sized businesses looking for easy-to-deploy solution.
Ruijie S1920 Series is part of the Ruijie SME networking products. The series consists of 7 switches including one 8-port Gigabit PoE+ models, one 16-port Gigabit model, one 24-port Gigabit model, two 24-port Fast Ethernet PoE+ models, and two 24-port Gigabit PoE+ switch models.
These switches can be deployed with plug-and-play out the box. Also they can be fine-tuned with features available from built-in Web-UI as well as command lines(CLI). Features including VLAN, Spanning Tree, IGMP Snooping can be configured.
With Ruijie Cloud, fast deployment, centralized monitoring and remote maintenance can be done in more efficient ways. Using Smart+ features for CCTV, configurations for IP cameras can be done automatically on PoE models, lots of man power and time saved on site.
Key Features
¡ñ

Efficient management using Ruijie Cloud, Web-UI and command lines
¡ñ

24-port 10/100, 8-, 16- and 24-port Gigabit models with GT and SFP ports for uplink
¡ñ

All 8/24 ports are PoE/PoE+ capable on PoE models
¡ñ

Extra surge protection of 8KV on PoE models and 10KV on non-PoE models
¡ñ

Wide operating temperature from -5¡æ to 55¡æ
¡ñ

Unique Smart+ features including Auto Smart Deployment and Remote Reboot Helper guarantee the experience on CCTV networks
Easy Management
¡ñ

Ruijie Cloud Web and App
The S1920 Series fully supports Ruijie Cloud, which is a cloud-based service that helps user deploy and manage devices and networks. Now using Ruijie Cloud mobile app, monitoring and simple maintenance job for switch can be done remotely on a cellphone. More professional operations can be done on Ruijie Cloud Website.
¡ñ

Built-in Web management
Even non-technical users can do easy management for the network through a Web browser and S1920's Web-UI.
¡ñ

Command Line Interface
With RGOS's full command line support, complex configuration and troubleshooting can be done as well.
Switches can be discovered and monitored from NMS system or other SNMP-based network tools.
Enables synchronization of time among time servers and clients, fulfill the need for clock-dependent devices in the network.
Unique Smart+ Features for CCTV
IP cameras and NVRs will be identified by switch, and configurations like MTU, flow-control and port isolations will be deployed automatically.
With the help of Ruijie Cloud or switch's Web-UI, PoE IP cameras can be reboot without unplugging the wire on site.
High Performance
¡ñ

IGMP Snooping v1/v2/v3
Instead of flooding traffic to all ports, the switch filters multicast traffic to improve network performance, especially useful for IPTV and CCTV deployment.
¡ñ

VLAN support and tagging
Supports IEEE802.1Q VLAN, providing security between device groups.
Improves the performance of large data packet transfers, supports frame size up to 9216 Bytes.
Connectivity and Resiliency
¡ñ

SFP ports for fiber connectivity
Provides fiber uplinks on all models. SFP ports are in addition to RJ45 Ethernet ports, providing higher total number of available ports.
¡ñ
Power over Ethernet(PoE/PoE+)
5 PoE models provide up to 30Watt per port, which allows support of latest PoE+ capable devices such like high-performance access points and IP cameras, as well as any IEEE802.3af(PoE)-compliant powered devices.
For XS-S1920-9GT1SFP-P-E, Ports 1-8 provide PoE/PoE+. For other four 24-port PoE models, Ports 1-24 provide PoE/PoE+.
Supports IEEE802.1D(STP), IEEE802.1w(RSTP) and IEEE802.1s(MSTP) standards, provides redundant links while preventing network loops.
¡ñ

Rapid Link Detection Protocol(RLDP)
RLDP detects the connectivity of links, and supports the enhanced loop detection function to prevent network faults caused by devices such as Hubs.
¡ñ

Energy Efficient Ethernet(EEE)