ASIP ENGINEERING (JB)
04-31, Skudai Parade
Shopping Complex,
Batu 10, Jalan Skudai,
81300 Skudai, Johor,
Malaysia.
ASIP ENGINEERING (KL)
Lot 3, Block B,
Subang Light Industrial Park,
Off Jalan Subang 2, USJ 1,
47610 Subang Jaya,
Selangor, Malaysia.
ASIP ENGINEERING (Perak)
14, Jalan Medan Ipoh 9,
Bandar Baru Medan,
31400 Ipoh,
Perak, Malaysia.
+6016-7333389
enquiry@asip.com.my
Aver VC520+ Professional Camera for Video Collaboration in Conference Rooms
Conference System --- AVER ---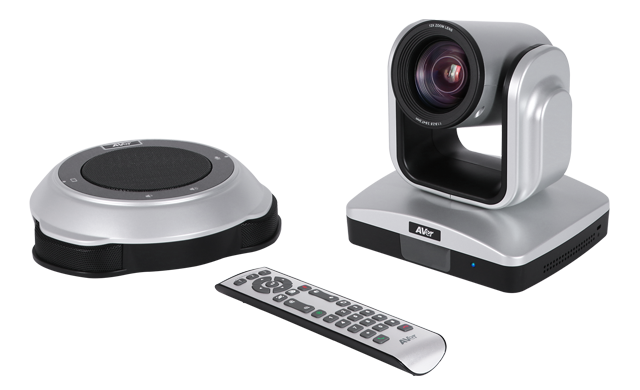 Aver VC520+ Professional Camera for Video Collaboration in Conference Rooms


The AVer VC520+ Conference Camera is an indispensable video collaboration tool for businesses that use web- or cloud-based conferencing. Suitable for meeting rooms of all sizes, from huddle rooms all the way up to large conference rooms, the VC520+ boasts a powerful pan-tilt-zoom camera and an advanced speakerphone, providing delicate, detailed images and vivid sound quality that more than meet the needs of most businesses. Especially well-suited to laptops, the VC520+'s plug-and-play design puts high-quality video communication just a USB connection away.

Perfectly Designed for Medium to Large Rooms and 360° Audio Pick-up
The VC520+ is the perfect camera for midsize to large meeting rooms. With its wide field of view everyone can easily fit into frame! The speakerphone is equipped with 3 uni-directional microphones which allow for 360° audio coverage within a 9m range.
PTZ Camera with 18X Total Zoom
Boasting pan-tilt-zoom (PTZ) and 18X zoom, the VC520+ will meet your video collaboration needs in conference rooms large or small alike, regardless of whether you want detailed views of small objects or wide views of all participants. Moreover, its quick auto-focus, fast lens, subtle 18X pan/tilt grading and wide angle ensure an unbeatably smooth and lifelike conferencing experience.
Full HD 1080p Output Resolution
Full HD 1080p has never felt more lifelike! Even in poor lighting you can enjoy detailed, crystal-clear views of people and objects at the far site, and motion blur is nonexistent. With quality like this, you'll forget that everyone isn't even in the same room.
Less Cables Makes Installation So Easy
As the next generation of VCs, the VC520+ eliminates the need for a hub and integrates input and output ports into the camera and speakerphone, making for a more user friendly installation. Say goodbye to your annoying cable chaos!
Easy Plug and Play for Any APP
The VC520+ is incredibly easy to use- simply plug its USB connector into a desktop or laptop and you're ready to go! With no need for device drivers, the VC520+ is able to provide top-quality conferencing at a moment's notice, on nearly any computer.
Up to 10 Camera Presets
With the VC520+ there's no need to waste time panning and zooming manually during meetings – simply program its presets ahead of time, and then during the meeting you can shift the camera from a wide view of the room to a close-up of an object with just the press a button. With not just 1, but 10 of these presets available, you can prepare yourself for nearly any situation in any environment.

Brouchure: https://cdn1.npcdn.net/attachments/15802723860af13fd259011654fa8e50c31a31187f.pdf