ASIP ENGINEERING (JB)
04-31, Skudai Parade
Shopping Complex,
Batu 10, Jalan Skudai,
81300 Skudai, Johor,
Malaysia.
ASIP ENGINEERING (KL)
Lot 3, Block B,
Subang Light Industrial Park,
Off Jalan Subang 2, USJ 1,
47610 Subang Jaya,
Selangor, Malaysia.
ASIP ENGINEERING (Perak)
14, Jalan Medan Ipoh 9,
Bandar Baru Medan,
31400 Ipoh,
Perak, Malaysia.
+6016-7333389
enquiry@asip.com.my
BR530_90. MAG Folding Arm Barrier Gate
Barrier Gate --- MAG ---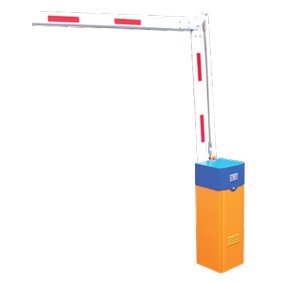 BR530_90. MAG Folding Arm Barrier Gate

BR530_90 support 90˚ folding arm to accommodate low height ceiling such as basement parking and multi level parking. BR530_90 design is optimized to be highly affordable for commercial, residential and industrial application.


Description:
Feature:
No limit switch. Smart sensor auto-detects open and close position for higher accuracy. Combination of unique lever design and smart motor control allow swift arm movement that reduces bouncing at end position.
Heavy duty. AC motor is stronger and maintenance free (no need to change carbon). Compressed counter balance spring avoid possibility of spring over-stressed and break due to high volume continuous open/close cycle.
Safe. Arm will auto-reverse when hitting an obstacle during closing. Additional photo beam and traffic light (red & green) can be added to further enhance safety. Built-in MCB to protect against any electric hazard.
Durable. Sturdy and strong housing (2.5 mm thickness mild steel). Housing is polished, phosphorized and further finished with plastic coating to ensure long lasting bright colors.
Secure. All internal parts inside housing is protected by cam lock to avoid tampering.
User friendly. Clutch can be conveniently released without opening casing. Arm can be easily lifted or closed by hand after clutch is released. More intuitive control – 3 separate input for arm up, stop and down.
Brouchure: https://cdn1.npcdn.net/attachments/15755388440af13fd259011654fa8e50c31a31187f.pdf