ASIP ENGINEERING (JB)
04-31, Skudai Parade
Shopping Complex,
Batu 10, Jalan Skudai,
81300 Skudai, Johor,
Malaysia.
ASIP ENGINEERING (KL)
Lot 3, Block B,
Subang Light Industrial Park,
Off Jalan Subang 2, USJ 1,
47610 Subang Jaya,
Selangor, Malaysia.
ASIP ENGINEERING (Perak)
14, Jalan Medan Ipoh 9,
Bandar Baru Medan,
31400 Ipoh,
Perak, Malaysia.
+6016-7333389
enquiry@asip.com.my
EL5030L. Elid Hybrid based Networked Access System
Door Access System --- ELID ---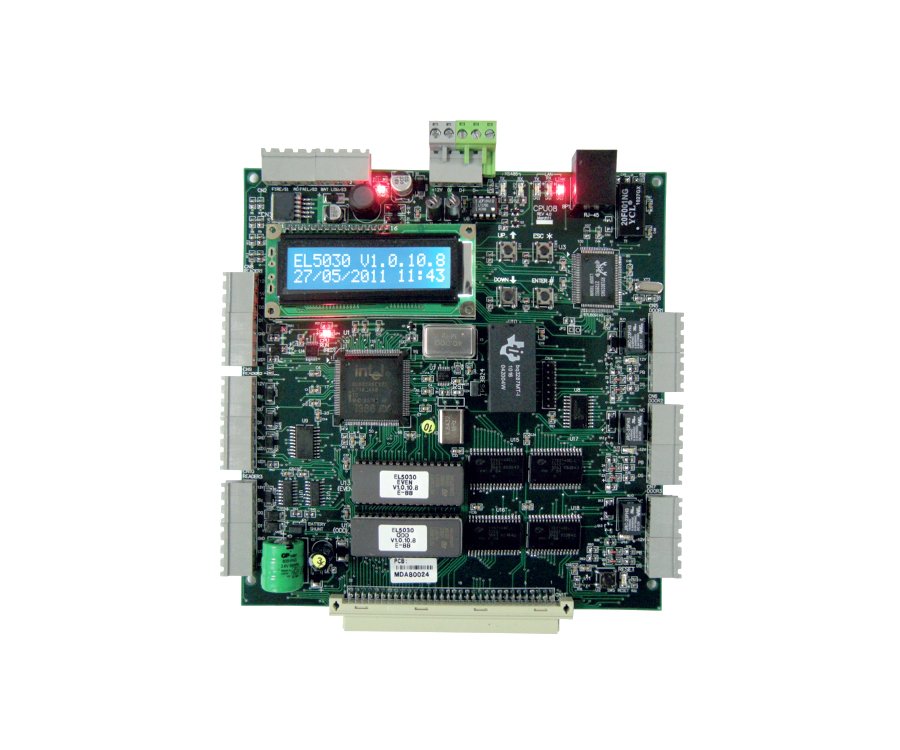 EL5030L is an all new powerful hybrid based networked access controller designed to give the user the most flexible and cost effective access control design to meet any building requirement. It can operate in a fully centralized topology, field design topology or hybrid type topology making it the most desirable controller to use and specify.

Replaces the standard EL5030 firmware with a firmware dedicated to lift control

Supports up to 8 EFD32s

Maximum of 64 Floors

Configurable to work on 3 or 5 or 8 access portals

Large database of 15,000 card users and 25,000 offline transactions

Card database upgradable to an astonishing 300,000 card users

Reader support: Magnetic, Bar Code, EM/HID Proximity, Mifare, Biometric Devices

32-bit-low-power and high performance microprocessor

Peer-to-peer communication with other EL 5000 series controller for data sharing intelligence

Multi-function; Standard Access Mode/Car-Park control/Time clocking –Late reasoning mode

Enhanced Anti-passback capabilities ( Hard/Soft/Alarm)

Support an expansion slot for future-proof requirements

40 holidays set; 99 timezones with 99 timers with 4 time intervals

Built in tamper alarm, battery low, AC fail