ASIP ENGINEERING (JB)
04-31, Skudai Parade
Shopping Complex,
Batu 10, Jalan Skudai,
81300 Skudai, Johor,
Malaysia.
ASIP ENGINEERING (KL)
Lot 3, Block B,
Subang Light Industrial Park,
Off Jalan Subang 2, USJ 1,
47610 Subang Jaya,
Selangor, Malaysia.
ASIP ENGINEERING (Perak)
14, Jalan Medan Ipoh 9,
Bandar Baru Medan,
31400 Ipoh,
Perak, Malaysia.
+6016-7333389
enquiry@asip.com.my
EV200 ELID-ANPR. Elid Automatic Number Plate Recognition
Door Access System --- ELID ---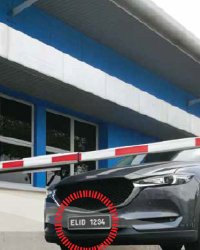 Automatic number plate recognition (ANPR) is a technology that uses optical character recognition (OCR) to recognize license plate numbers from captured images of the vehicle license plate. ELID-ANPR is a stand-alone Linux-based ANPR system with superior OCR performance, achieved by deploying state-of-the-art deep neural networks. It is meant to be installed and used at the edge – this eliminates the need for any PC or software installation. ELID-ANPR is equipped with a built in web-server, which allows the user to perform important functions like database management, adjusting settings and software updates through the web interface. It can also be directly managed from ELID's access control softwares. The system is packaged with a powerful, dedicated IP camera that is specifically designed to be accessed by ELID-ANPR processing unit for obtaining crisp images of license plates.

State-of-the-art technology

True unconstrained performance

Real-time ANPR

Easy Installation And Set-up

Effortless Integration

4/7 Operation

All weather conditions

Evidential image storage