ASIP ENGINEERING (JB)
04-31, Skudai Parade
Shopping Complex,
Batu 10, Jalan Skudai,
81300 Skudai, Johor,
Malaysia.
ASIP ENGINEERING (KL)
Lot 3, Block B,
Subang Light Industrial Park,
Off Jalan Subang 2, USJ 1,
47610 Subang Jaya,
Selangor, Malaysia.
ASIP ENGINEERING (Perak)
14, Jalan Medan Ipoh 9,
Bandar Baru Medan,
31400 Ipoh,
Perak, Malaysia.
+6016-7333389
enquiry@asip.com.my
BS-301B.TOA Speaker System
PA/Sound System --- TOA ---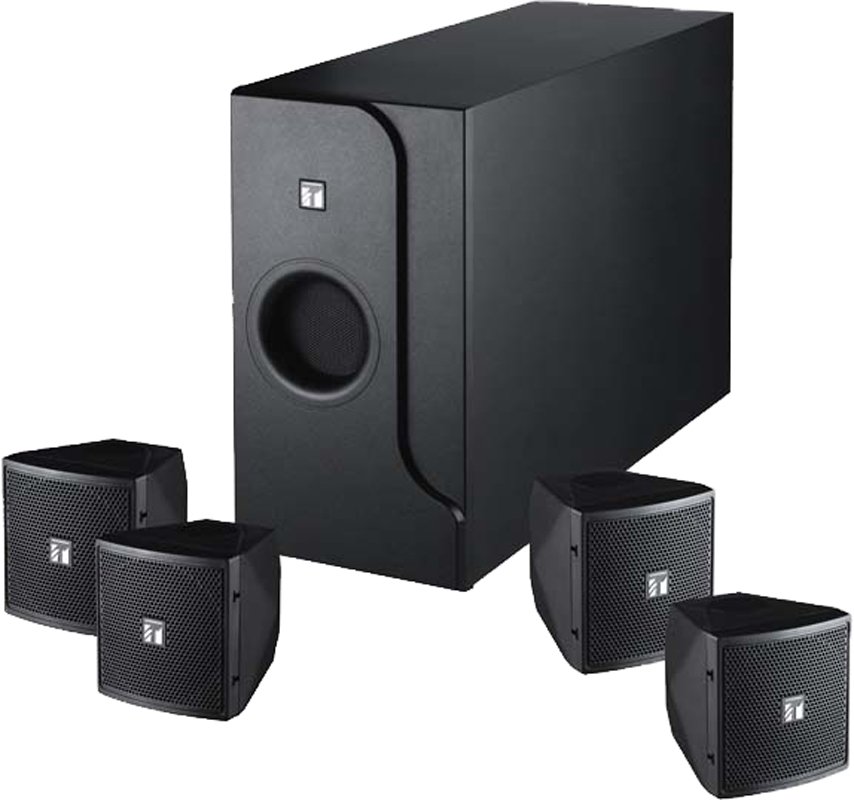 Designed for indoor use, the BS-301B is a 2-way speaker system featuring high power handling. It consists of a subwoofer and 4 satellite speakers. The subwoofer is equipped with two 16 cm cone speakers and each satellite speaker equipped with one 8 cm cone speaker. The subwoofer can be installed on a floor or to a wall, and the satellite speaker can be installed to a wall or ceiling.


Power Handling Capacity

Continuous program: 160 W* ×2 channels
Continuous pink noise: 80 W* ×2 channels

Rated Impedance

4 Ω* ×2 channels

Sensitivity

81 dB (1 W, 1 m)* ×2 channels

Frequency Response

40 Hz - 20 kHz* ×2 channels

Weight

13.9 kg (30.64 lb) (excluding mounting bracket)

Subwoofer

Rated impedance: 6 Ω ×2 channels
Speaker component: 16 cm (6.5') cone-type ×2 channels
Finish: Front panel…ABS resin, black
Enclosure…Wood, black
Speaker bracket…Steel plate, black, paint
Dimensions: 210 (W) × 390 (H) × 563 (D) mm (8.27' × 15.35' × 22.17')
Weight: 11.5 kg (25.35 lb) (excluding mounting bracket)

Satellite Speaker

Rated impedance: 8 Ω
Speaker component: 8 cm (3') cone-type
Finish: Enclosure, Front panel…HIPS resin, black
Speaker bracket…Steel plate, black, paint
Dimensions: 92 (W) × 97.5 (H) × 100 (D) mm (3.62' × 3.84' × 3.94')
Weight: 600 g (1.32 lb) (excluding mounting bracket)

Product Composition

Subwoofer…1, Satellite speaker…4

Accessory

Subwoofer mounting bracket (black)…4, Rubber foot and fixing screw for subwoofer…4,
Subwoofer mounting screw…4, Satellite speaker mounting bracket (black)…6,
Satellite speaker mounting screw …8, Sticker for satellite speaker (black)…8

Brouchure: https://cdn1.npcdn.net/attachments/15644715810af13fd259011654fa8e50c31a31187f.pdf