ASIP ENGINEERING (JB)
04-31, Skudai Parade
Shopping Complex,
Batu 10, Jalan Skudai,
81300 Skudai, Johor,
Malaysia.
ASIP ENGINEERING (KL)
Lot 3, Block B,
Subang Light Industrial Park,
Off Jalan Subang 2, USJ 1,
47610 Subang Jaya,
Selangor, Malaysia.
ASIP ENGINEERING (Perak)
14, Jalan Medan Ipoh 9,
Bandar Baru Medan,
31400 Ipoh,
Perak, Malaysia.
+6016-7333389
enquiry@asip.com.my
F-1522SC.TOA Wide-Dispersion Ceiling Speaker
PA/Sound System --- TOA ---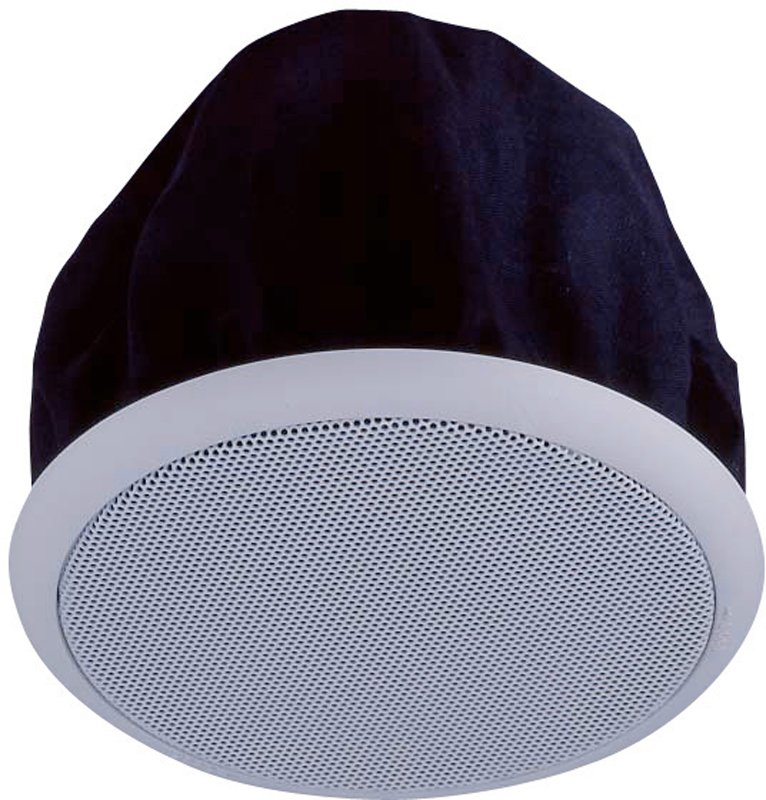 The F-1522SC ceiling and wall-mounted speaker covers an extremely wide area and can be used for 25, 70 and 100 V line applications. Well-balanced sound can be heard uniformly at any location.


Rated Input

6 W (High Impedance)

Power Handling Capacity

Continuous pink noise: 9 W (8 Ω), 6 W (16 Ω)
Continuous program: 18 W (8 Ω), 12 W (16 Ω)

Impedance

100 V line: 1.7 kΩ (6 W), 3.3 kΩ (3 W)
70 V line: 830 Ω (6 W), 1.7 kΩ (3 W), 3.3 kΩ (1.5 W)
25 V line: 830 Ω (0.75 W), 1.7 kΩ (0.4 W), 3.3 kΩ (0.2 W)
16 Ω, 8 Ω

Sound Pressure Level

88 dB (1 W, 1 m)

Frequency Response

65 Hz - 18 kHz (-10 dB), 45 Hz - 20 kHz (-20 dB)
at installation in 1/2 free sound field
(Measured by installing the unit in the center of a ceiling.)

Speaker Component

10 cm cone-type

Mounting Hole

φ135 mm (Maximum ceiling thickness: 37 mm)

Input Terminal

Push-in connector (Bridging terminal-2 branch type)

Usable Cable

600 V Vinyl-insulated cable (IV wire or HIV wire)
Solid copper wire: φ0.8 - φ1.6 mm (equivalent to AWG No. 20 - 15)
7-core twisted copper wire: 0.75 - 1.25 m©O (equivalent to AWG No. 18 - 17)

Finish

Baffle: Fire-resistant ABS resin (resin material grade: UL-94 V-0), black
Rim: Fire-resistant ABS resin (resin material grade: UL-94 V-0), white, paint
Punched net: Steel plate, white, paint
Dust-proof bag: Artificial fiber, black

Dimensions

φ155 × 117 (D) mm

Weight

1 kg (including panel)

Accessory

Panel …1, Paper pattern …1

Option

Reinforcement ring: HY-RR1
Brouchure: https://cdn1.npcdn.net/attachments/15639492710af13fd259011654fa8e50c31a31187f.pdf