ASIP ENGINEERING (JB)
04-31, Skudai Parade
Shopping Complex,
Batu 10, Jalan Skudai,
81300 Skudai, Johor,
Malaysia.
ASIP ENGINEERING (KL)
Lot 3, Block B,
Subang Light Industrial Park,
Off Jalan Subang 2, USJ 1,
47610 Subang Jaya,
Selangor, Malaysia.
ASIP ENGINEERING (Perak)
14, Jalan Medan Ipoh 9,
Bandar Baru Medan,
31400 Ipoh,
Perak, Malaysia.
+6016-7333389
enquiry@asip.com.my
Ruijie RG-RSR20-X Multi-Service Router Series
Network/ICT System --- RUIJIE ---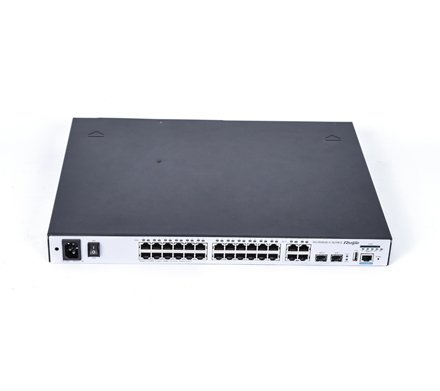 The RG-RSR20-X Gigabit Router Series, integrating routing, switching and security into one piece, is Ruijie's next-generation access product as an extension of the successful RSR (Reliable Multi-Service Router) Series. In addition to the comprehensive upgrade in terms of performance, port density, speed and reliability, the RG-RSR20-X Series provides an integrated solution which enables scalable deployment of new applications for the financial sector, government and enterprises while minimizing the investment cost.
Operating on Ruijie's patented RGOS system, the RG-RSR20-X Multi-Service Router Series can run a breadth of services without compromising the forwarding performance, enabled by Ruijie's VCPU, REF, X-Flow and other patented technologies. The built-in firewall feature advances the traffic attack protection. The router series provides abundant software features and supports a variety of technologies such as MPLS, VPN, multicast, IPv6, NAT and MVRF, enriched backup solutions as well as QoS/HQoS to significantly save user investment without any further purchase of software licenses or service modules.
The RSR20-X Series, supporting the next-generation HSIC expansion module, can offer up to 10G bandwidth and can be expanded to provide enriched and comprehensive features. The hot swapping feature of the HSIC module, which is exclusive on the high-end routers, enables adding or replacing line cards without interruption to the operation of other services. In addition, the RSR20-X Series supports AC power redundancy, thereby tremendously improving the reliability of the devices.

Brouchure: https://cdn1.npcdn.net/attachments/15622908200af13fd259011654fa8e50c31a31187f.pdf