ASIP ENGINEERING (JB)
04-31, Skudai Parade
Shopping Complex,
Batu 10, Jalan Skudai,
81300 Skudai, Johor,
Malaysia.
ASIP ENGINEERING (KL)
Lot 3, Block B,
Subang Light Industrial Park,
Off Jalan Subang 2, USJ 1,
47610 Subang Jaya,
Selangor, Malaysia.
ASIP ENGINEERING (Perak)
14, Jalan Medan Ipoh 9,
Bandar Baru Medan,
31400 Ipoh,
Perak, Malaysia.
+6016-7333389
enquiry@asip.com.my
Ruijie RG-MTFi-M520 Mobile LTE WiFi Router
Network/ICT System --- RUIJIE ---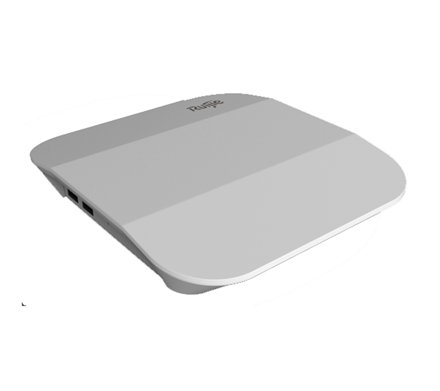 Ruijie RG-MTFi-M520 exclusively offers you an industry 4G to wireless system and entertainment hub - all in one easy-to-use platform. Onboard with simultaneous dual-SIM link aggregation, the RG-MTFi-M520 transforms 3G/4G to wireless connectivity with ease. The device implements the latest LTE solution supporting advanced communication systems such as TD-LTE, FDD-LTE, TD-SCDMA and UMTS for streamlined LTE applications on the various scenario like transportation, digital signage, mobile/remote office and etc. Featuring the leading wave2 2X2 MIMO WiFi technology and 802.11ac standard, the RG-MTFi-M520 supports access rates of up to 300Mbps for 2.4GHz and 867Mbps for 5GHz for the best-in-class user experience on the go.
In transportation enviroment, the RG-MTFi-M520 built-in with GPS out-of-box, providing extra value-added application for the operator to realize the fleet management in more efficient manner. In coperated with Ruijie Managed @ Cloud Center (MACC) management platform, the operator can visualize their vehicle assets by real-time GPS tracking with Google Map integration.
No matter transportation environment, scenario like digital signage or vending machine also require a purpose built industrial grade LTE WiFi router to solve the challenges of handling extreme phyiscal enviroment and all-in-one small form factor requirement. The RG-MTFi-M520 industrial-grade design support wide range of DC power supply from the vehicle (9 to 36V DC), all power connectors, internal modules and components are shock and vibration proof, making the RG-MTFi-M520 truly delivers stable and high-performance network connectivity on the go.
To further improve the user download experience and mobile operation expenses, Ruijie RG-MTFi-M520 integrated with high-speed SSD hard disk exclusively, allowing large volume and frequently accessed multimedia resource (such as video Ads, games, movie, etc.) to be stored locally, so that to save the mobile costs incurred from using 3G/4G network. More importantly, the integrated storage design make the user download the content from Hi-Speed Local LAN (via WiFi) instead of WAN Internet, delivering at least 8x times faster speed experience.
From sake of enhancing customer loyalty and engagement, the RG-MTFi-M520 also offers value-added marketing wifi applications empowered by Ruijie MACC-SAM accounting modules. The marketing wifi features allow either bus passager or petron nearby digital signage to enjoy the FREE Wi-Fi service with a customized ADs portal will be delivered when they log in to the network. MACC-SAM support various login authentications including social community (e.g. Facebook, Instagram, Twitter, etc.), voucher code, etc. More passengers or digital signage eye-catching, more business revenue.
In collarboration with Ruijie Managed @ Cloud Center (MACC) cloud management platform, which is a unified management & contol center over all Ruijie scenario-based APs as well as Switches, facilitating IT to streamline large network with tens thousands devices regardless it is deployed in transportation, digital signage or even remote area offices. Zero-touch autoprovisioning feature empowered by MACC helps in rapid deployment by cutting time spents from weeks to days
ˇńHigh-speed Dual 4G LTE (Cat4) Design
ˇń802.11ac Concurrent Dual-Band WiFi with External Antenna Design
ˇńBuilt-In Storage for Content Caching
ˇńIndustrial-grade Design (IP54 Compliant, Anti-Shock Proof, 70ˇć Working Temp)
ˇńCentralized Cloud Platform Management