ASIP ENGINEERING (JB)
04-31, Skudai Parade
Shopping Complex,
Batu 10, Jalan Skudai,
81300 Skudai, Johor,
Malaysia.
ASIP ENGINEERING (KL)
Lot 3, Block B,
Subang Light Industrial Park,
Off Jalan Subang 2, USJ 1,
47610 Subang Jaya,
Selangor, Malaysia.
ASIP ENGINEERING (Perak)
14, Jalan Medan Ipoh 9,
Bandar Baru Medan,
31400 Ipoh,
Perak, Malaysia.
+6016-7333389
enquiry@asip.com.my
Ruijie RG-N18000 Switch Series.RG-N18014 / RG-N18012 / RG-N18010 / RG-18007
Network/ICT System --- RUIJIE ---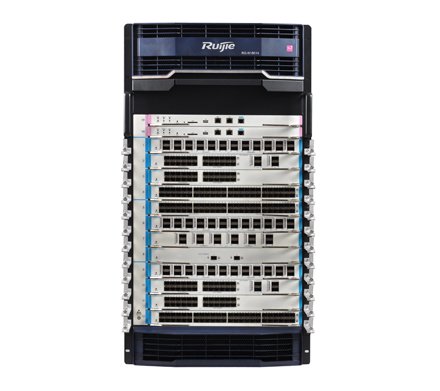 Ruijie Newton 18000 Switch Series (RG-N18000) is industry leading core switch with a broad spectrum of specialized campus network features. Ruijie RG-N18000 core switches achieve virtualization, and Wired wireless integration, With AC line card ,it support maximum 2560 APs management,.At the same time , Ruijie RG-N18000 core switches support Combo-port line module option ,Give you a variety of options for your network.
Ruijie brings you an innovative "Network Cloud Mode" featuring strong cloud and light access: Building a strong core (unified gateway, authentication, multiservice) for light access.
Ruijie RG-N18000 Series deploys an advanced software architecture design and is one of the world's leading core switches with the highest specifications. The series supports CLOS switching architecture and offers sustaining bandwidth upgrade and service support capacities.
RG-N18000 Series has 4 models :RG-N18014 , RG-N18012 , RG-N18010 and RG-18007 to meet various port density and performance requirements. The switches deliver excellent investment protection and are suitable for deployment in a wide range of settings such as data center, MAN, campus network or integrated network of campus network.

Brouchure: https://cdn1.npcdn.net/attachments/15617081970af13fd259011654fa8e50c31a31187f.pdf