ASIP ENGINEERING (JB)
04-31, Skudai Parade
Shopping Complex,
Batu 10, Jalan Skudai,
81300 Skudai, Johor,
Malaysia.
ASIP ENGINEERING (KL)
Lot 3, Block B,
Subang Light Industrial Park,
Off Jalan Subang 2, USJ 1,
47610 Subang Jaya,
Selangor, Malaysia.
ASIP ENGINEERING (Perak)
14, Jalan Medan Ipoh 9,
Bandar Baru Medan,
31400 Ipoh,
Perak, Malaysia.
+6016-7333389
enquiry@asip.com.my
Ruijie RG-N18000-X Switch Series.RG-N18010-X / RG-N18018-X
Network/ICT System --- RUIJIE ---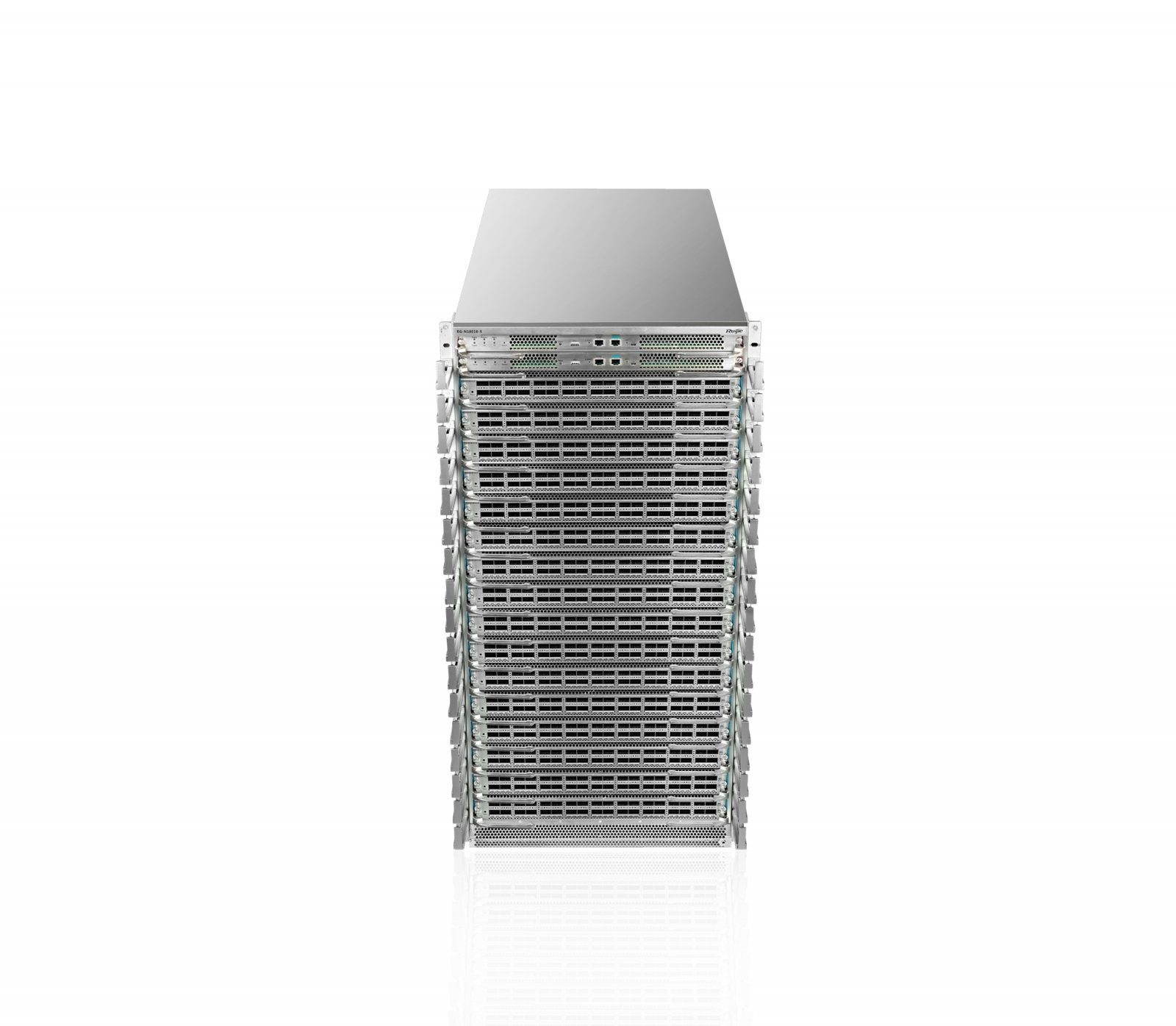 Ruijie Newton 18000-X Switch Series (RG-N18000-X) is the next-generation high-performance core switches designed for cloud network, which tops the class with its zero-backplane design on the 100T switching platform. The RG-N18000-X Switch Series offers high-efficiency and high-stability switching services, and guarantees ten-year smooth network upgrades.
The RG-N18000-X Series deploys an advanced hardware architecture design and is one of the world's leading core switches with the highest specifications. The series adopts the CLOS orthogonal switching architecture and offers a maximum switching capacity of up to 461T per chassis. The RG-N18000-X Series offers forwarding rates of up to 5400Mbps per slot and supports 576 100GE, 576 40GE, 2304 10GE full line rate ports by one chassis.
The RG-N18000-X Series adopts front-to-rear airflow design for heat dissipation which features a much higher heat dissipation efficiency with a much lower revolving speed, lower quantity of fans as well as lower noise level. The RG-N18000-X also makes use of energy-saving technology to minimize power consumption of the chassis.
The RG-N18000-X Series provides 2 models, RG-N18010-X and RG-N18018-X, to meet deployment needs of Internet data center and campus network data center.
ˇńIdeal for ultra-large campus and data center networks
ˇńIdeal for high-performance computing with ultra-low latency
ˇńCLOS non-blocking architecture with up to 461T bandwidth per chassis
ˇńScalable capacity for future expansion: up to 576 100GE, 576 40GE, 2304 10GE ports