ASIP ENGINEERING (JB)
04-31, Skudai Parade
Shopping Complex,
Batu 10, Jalan Skudai,
81300 Skudai, Johor,
Malaysia.
ASIP ENGINEERING (KL)
Lot 3, Block B,
Subang Light Industrial Park,
Off Jalan Subang 2, USJ 1,
47610 Subang Jaya,
Selangor, Malaysia.
ASIP ENGINEERING (Perak)
14, Jalan Medan Ipoh 9,
Bandar Baru Medan,
31400 Ipoh,
Perak, Malaysia.
+6016-7333389
enquiry@asip.com.my
ALARM MONITORING SYSTEM
Door Access System --- MICROENGINE ---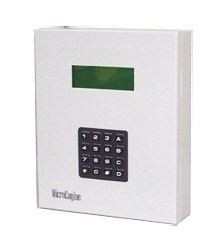 The xPortalNet system supports alarm monitoring system. It uses the following MicroEngine's alarm Processor
Mio-S168 – 16 supervised inputs and 8 relay outputs

Mio-R16 – 16 relay outputs

Mio-L32 – 32 LED drivers (for mimic panel)
The CP-CNET controller will automatically process the alarm messages and react in accordance to the event programs stored inside the memory even without the intervention of the security officer.
Unlike digital input sensor, the sensor inputs connected to our alarm boards are electronically supervised. The alarm processor is able to detect whether the sensor wire has been bypassed or cut as long as the sensor is probably installed following our installation guidelines.
The alarm processor has built-in relay output that can be configured as alarm output, time controlled output or general purpose output. You can even program an output to be triggered by an alarm event, such as in the case of connecting the relay output to a video recorder and the relay will be used to trigger video recorder to record from a particular CCTV when an alarm occurs.
Should you require Alarm Mimic Panel to be installed in your security room, we have the LED display processor board to be used to display the status of the alarm sensors on the mimic panel using LEDs.
With the LED display, the sensor status can be clearly shown in the security control room mimic panel.
Most of the security devices such as smoke detectors, magnetic contacts, motion detectors, and seismic sensors can be connected to our alarm processor without any problem. The zone arming can be activated either by manually, time zone controlled or group controlled.
The FEP is connected back to the computer for real time reporting and management. The SAS computer software continuously displays the status of each of the sensor on the computer. These alarm event can be displayed either in the form of text list or floor plan map. The computer buzzer will also be alerted whenever there is an alarm.
Acts as the central processor for the alarm events and output of the system

512 Sensor Points

256 Output Points

99 Event Programs

Onboard memory and Real-Time-Clock

Onboard System Integrity Monitoring System (SIMS)

Power Input : 12VDC @ 400mA
MTA-S168

Input Capture Processor

MTA-L32

Output Driver Processor

MR-16

16 Relay Output Processor

16 Supervised Input/8 Relay Output Alarm Processor

32 Open Collector Output Driver (Can be used to switch on LED or Relay)

16 Supervised Input

2 Relay Output

16 Relay Outputs

8 Relay Output

2 Digital Input

2 Digital Inputs

Onboard System Integrity Monitoring System (SIMS)

Onboard System Integrity Monitoring System (SIMS)

Onboard System Integrity Monitoring System (SIMS)

Power Input : 12VDC @ 250mA

Power Input : 12VDC @ 350mA

Power Input : 12VDC @ 350mA