ASIP ENGINEERING (JB)
04-31, Skudai Parade
Shopping Complex,
Batu 10, Jalan Skudai,
81300 Skudai, Johor,
Malaysia.
ASIP ENGINEERING (KL)
Lot 3, Block B,
Subang Light Industrial Park,
Off Jalan Subang 2, USJ 1,
47610 Subang Jaya,
Selangor, Malaysia.
ASIP ENGINEERING (Perak)
14, Jalan Medan Ipoh 9,
Bandar Baru Medan,
31400 Ipoh,
Perak, Malaysia.
+6016-7333389
enquiry@asip.com.my
WJ-HD716
CCTV System --- PANASONIC ---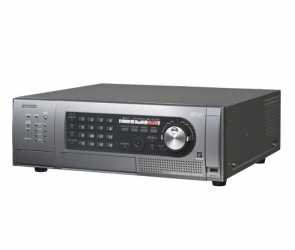 H.264 (High profile) codec with 'UniPhier®' Panasonic proprietary System LSI platform provides high quality and high compression encoding simultaneously.
16 analog video inputs including 16 (WJ-HD716) / 8 (WJ-HD616) Panasonic coax. camera control inputs and 4 audio inputs
Real-time recording (WJ-HD716 only): 480/400 ips (Field), 240/200 ips (Frame) (NTSC/PAL)
* WJ-HD616 features Field 240/200 ips and Frame 120/100 ips (NTSC/PAL)
Live/Playback monitor out (HDMI, BNC) and Live monitor out (HDMI, BNC)
2x HDMI interfaces supporting dual 1080i (1,920 x 1,080) display
Up to 960/800 ips at 16ch 2x monitors real-time live (NTSC/PAL)
Various Display Modes: 4 / 7 / 8 / 9 / 12 / 16 split screen display
SD5Link (Super Dynamic 5 Link) capability with i-VMD (intelligent-Video Motion Detection) alarm provides disk saving and easy search.
Up to 5 recorders can be integrated in cascade connection mode for up to 80 cameras.
Equipped with 4 HDD slots accessible from front panel
DVD drive (optional) and SD/SDHC memory card slot for easy copy of recorded image data
HDD capacity is expandable up to 31 HDDs (4 HDD slots in themain unit and 3 optional WJ-HDE400 Hard Disk Extension Units each with 9 HDD slots).
RAID5/6 redundant recording with optional WJ-HDB601 RAID Board
Up to 4 optional WV-CU650 system controllers can be connected by PS-Data.