ASIP ENGINEERING (JB)
04-31, Skudai Parade
Shopping Complex,
Batu 10, Jalan Skudai,
81300 Skudai, Johor,
Malaysia.
ASIP ENGINEERING (KL)
Lot 3, Block B,
Subang Light Industrial Park,
Off Jalan Subang 2, USJ 1,
47610 Subang Jaya,
Selangor, Malaysia.
ASIP ENGINEERING (Perak)
14, Jalan Medan Ipoh 9,
Bandar Baru Medan,
31400 Ipoh,
Perak, Malaysia.
+6016-7333389
enquiry@asip.com.my
BB-HCM735
CCTV System --- PANASONIC ---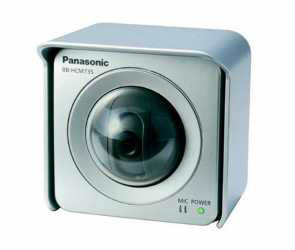 Megapixel Cameras
Resolution has been improved to 1280 x 960 pixels, enabling rendering of finer detail. VGA (Video Graphics Array) quality has also been improved.
Data transmission / H.264 adopted
The adoption of H.264/ACV has enabled reduction of data volume by more than 30% compared to MPEG-4 when transmitting data of the same image quality.
Enhanced waterproof performance
BB-HCM735 can be directly installed onto any outdoor walls. Wider choice of outdoor installation location (formerly limited to space under the eaves, etc.) expands its scope of application, catering better to usersÕ needs.
EX Zoom
Although not equipped with optical zoom, these models have an EX Zoom [EX is supposed to stand for excellence] function. This allows high image quality during VGA (Video Graphic Array) display with the use of 1280 x 960 pixel image.
2x2 Pixel Binning
2 x 2 pixel binning treats four adjacent pixels as one virtual pixel, thereby increasing camera sensitivity, and improving viewability in low light conditions.